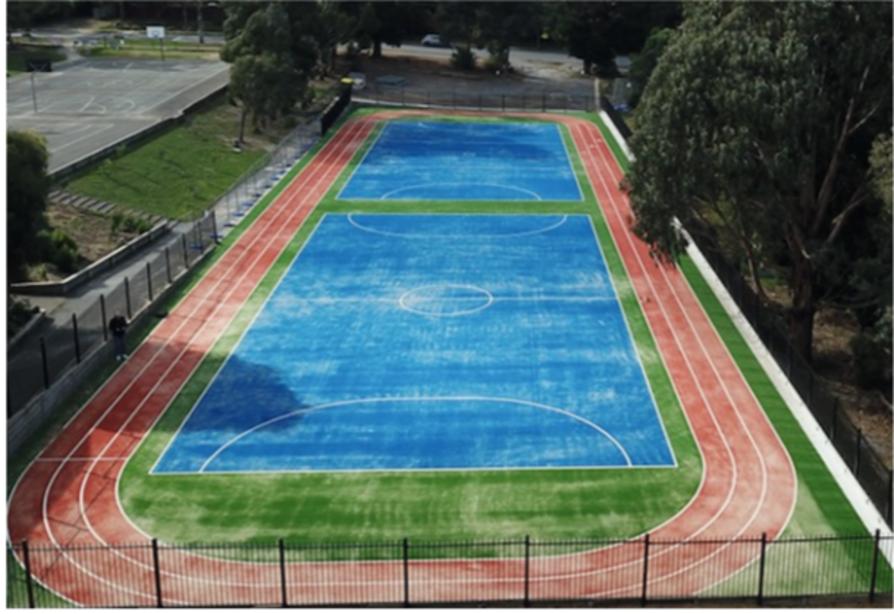 Warranwood Community Sporting Surface & Basketball Court completes project
Warranwood Community Sporting Surface and Basketball Court completed its project in March 2020.
The project upgraded the sports field and basketball courts at Warranwood Primary School. This included leveling the sports field, replacing the synthetic turf, remarking the area, upgrading the fencing and repairing the basketball backboards. The field is now much safer to play on, and the new markings allow for a greater variety of games. As well as being accessed by students at the school, outside of school hours the communty are also using the space.
Date Published: 11 Sep 2020