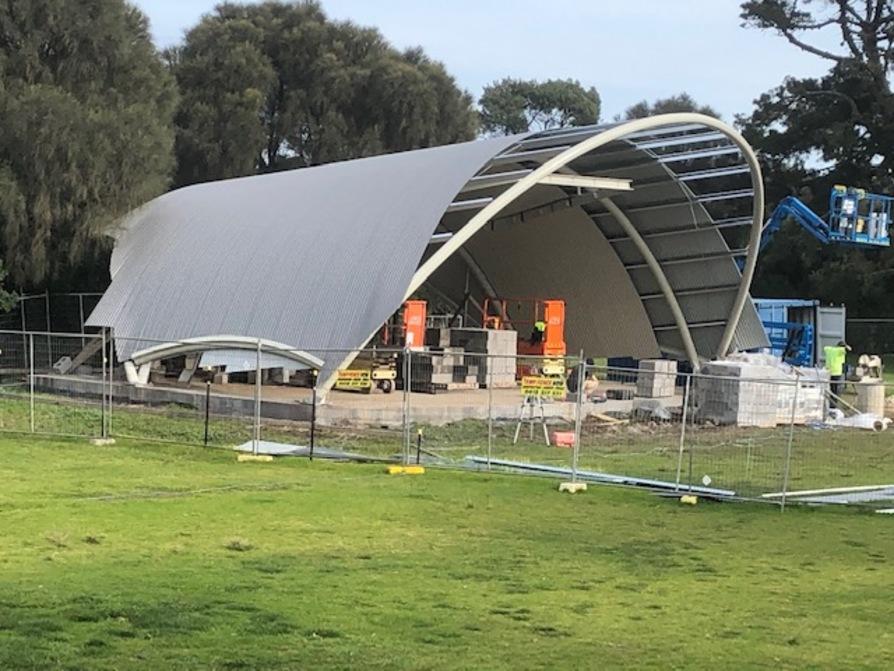 Inverloch Community Sound Shell completes project
Inverloch Community Sound Shell completed its project in July 2020.
The project built a dedicated outdoor entertainment hub at Inverloch's foreshore reserve. The sound shell will provide a space for a range of entertainment activities including live music, dance, theatre, speeches, group exercises, motion pictures, markets and festivals. It is expected to bring a sense of togetherness and a boost for tourism in the community.
Date Published: 14 Sep 2020